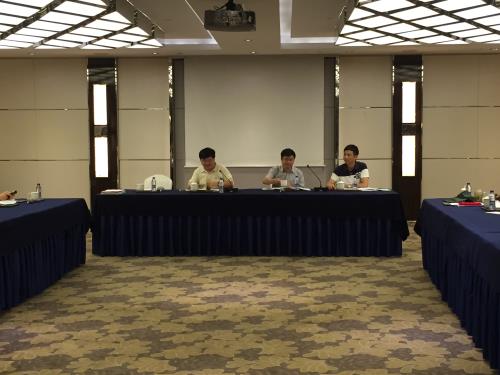 September 15th to 16, the province's 2015 annual unified national CPA examination organization and management training courses held in Huzhou, the association secretary general, the examination staff participated in the training. Province provincial director, Secretary General of the association shall attend the training and speech Tang huai.
Tang Huai inform the Secretary General of the province's 2015 year has been completed the CPA examination work, and put forward specific requirements of good professional stage of the examination organization: one is to strengthen the management and training in place, seriously study the examination management system; two is the meticulous organization, strict requirements, make preliminary examination of the preparatory work is three; attaches great importance to the responsibility to the people, do a good job during the examination examination inspection work.

Deputy director, deputy secretary general Lin Jinsong, the CICPA shall convey the main spirit of the 2015 annual national CPA examination organization management training, the deployment of the imminent implementation of the professional stage of the examination work.

On the training course, from 11 cities of the province's secretary general, the examination staff learn together using the examination management system and examination management system, and performance test, flight and the implementation of professional stage exams implementation work content of the arrangements to exchange opinions and suggestions.